I've been going to the Farmer's Market a lot lately as you can probably tell. When I'm not working on Saturday, I try to make the Ferry Building Farmer's Market my morning stop. So many fruits and vegetables! Sometimes I feel inspired just by looking at all the fresh produce. Is there something in particular that is your go to place for inspiration?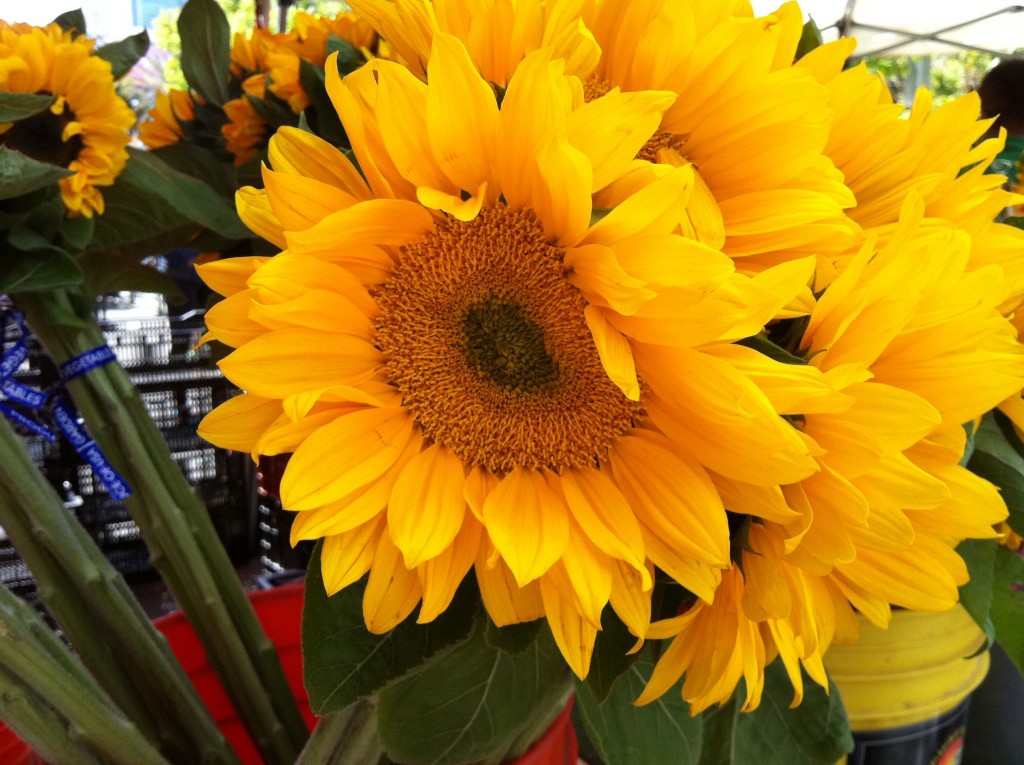 Here are some of my finds around the blogosphere this week =)
Food
Buttery Garlic Parmesan Chicken. Buttery Garlic!
Easy Veggie Pita Pizza. Perfect for a weeknight dinner.
Margaritas for a Crowd. Labor Day weekend is coming right up.
Creamy Chicken and Mushroom Skillet. Always the perfect combination.
Honey Soy Asian Salmon in Foil. I love the flavor of honey soy on pretty much anything.
Chicken and Broccoli Skillet Bake looks so amazing.
Love Snickers? This Ultimate Snickers Cupcake sounds so delish.
This baked lemon herb salmon sounds like a great meal for dinner.
Slow Cooker Crème Brulee. How perfect can dessert be?
I can see myself being addicted to this Easy Jalapeno Bacon Cheese Bread.
Oh my gosh. Carmelitas!
What?! Ice Cream that doesn't melt? Yes or no?
Randomness
I love pumpkin pie and pumpkin pastries, but I don't always like the scent of pumpkin spice. It's the same with vanilla and cookies. I love eating the cookies and pastries, but when it comes to the scent, I'm not too fond of them. I just think they're too overwhelming. So I love the idea of these fall scented candles because they're so different.
Are you as obsessed with fall foliage as I am? Unfortunately, I live in San Francisco so I don't get to see it as much. But here's a map that will help predict the change in the colors of the leaves. Can I say that if you get to see fall foliage whenever you want, I'm sooo jealous? Except for when the leaves fall to the ground and it rains. Not too fond of that. Lol
I think I'm going to make it a goal to visit all these stairs. Luckily, I live in a city that has one =)