I've been stopping by the Ferry Building Farmer's Market Saturday mornings when I'm not scheduled to work. I really want to take advantage of the fresh peaches of sooo many varieties. Plus, you get to sample all the fruits so you know exactly what you're buying. My latest obsession is the O'Henry Peaches. So sweet!
And oh my gosh! Look at these colors in the peppers! You know how attracted I am to the colors in vegetables.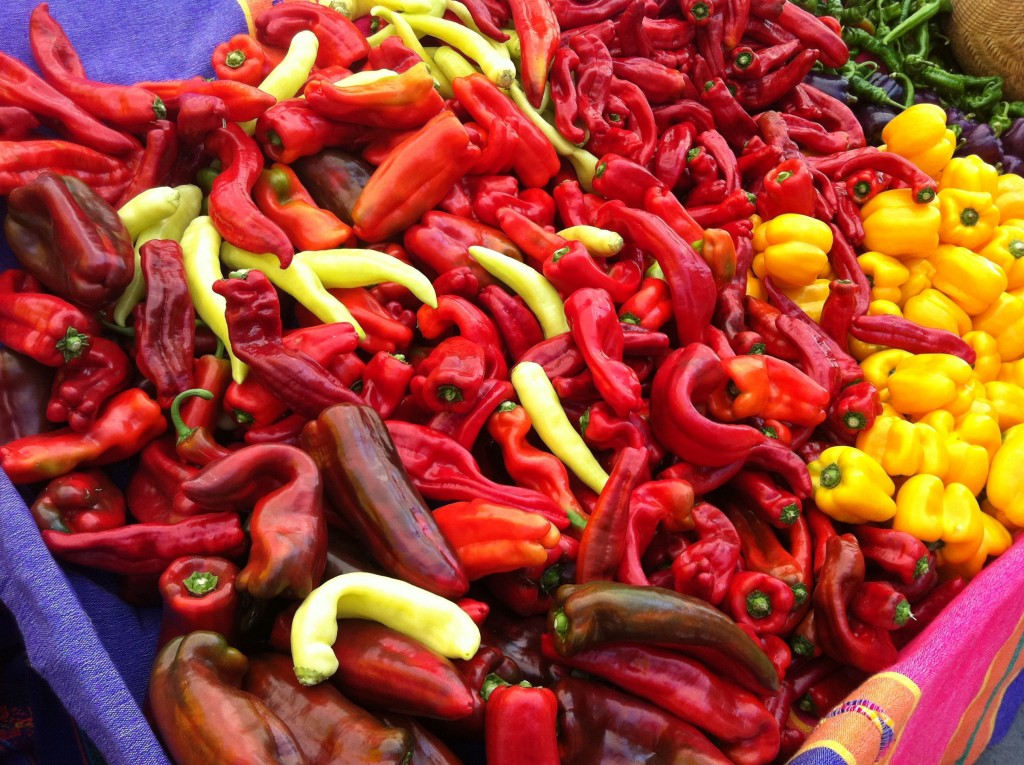 These are my favorite finds of the week. =)
Food
These trashed up pretzel donuts. The ultimate indulgence.
This vegan banana split smoothie bowl is the perfect morning pick me up.
This 10 minute paleo pizza is a great option for a quick and easy healthy dinner.
How gorgeous are these raspberry biscoff crumb bars?
How delicious does this nectarine upside down yogurt cake look?
I love green tea anything and these matcha cookies look amazing.
Oh my gosh! Look at this gorgeous white chocolate and coconut panna cotta with hibiscus syrup pearls.
Oh, I have to have this creamy lobster and shells pasta dish soon.
Zucchini Fritters with Garlic Herb Yogurt. I can probably eat these for days.
This peach crumb cake is perfect for my endless peach cravings.
This simple artichoke, pesto, and goat cheese quesadilla looks so delicious.
Whipped Coconut Cream. Do I need to say more?
Brussels Sprouts Carbonara. I know, I know. You either love or hate Brussels sprouts. You know how I feel about them.
Shrimp Ceviche and Avocado Salad. Soo good.
Zucchini and Roasted Sweet Corn Provolone Phyllo Pizza with Truffle Oil.  Pizza at its finest.
Cinnamon Roll Blondies. What?! I want.
Oh, yes, please. Triple Berry Pie.
Easy Cheese Bomb Bread. I need this in my life.
I think this is how I want to eat my salads from now on. Grilled Chicken with Avocado Tomato Salad.
5 minute avocado cilantro dressing. Perfect for my late summer salads.
Random
This little girl saved her dad's life and still managed to sound so cute on the phone!
I admit it. I'm addicted to romance novels. I love other genres too, but romance novels guarantee (most of the time) that there's a happily ever after. And sometimes, that's really what I need after a long day. =) Plus, the covers are no longer so… awkward. Do you read romance novels?