My new favorite afternoon tea place, Dartealing Lounge.
This selection came with four different types of sandwiches, scones, shortbread cookies, tea cakes, and macarons.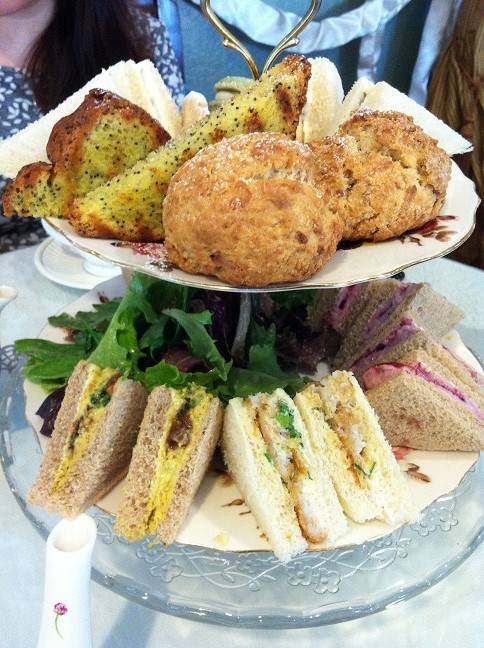 Isn't the place so cute?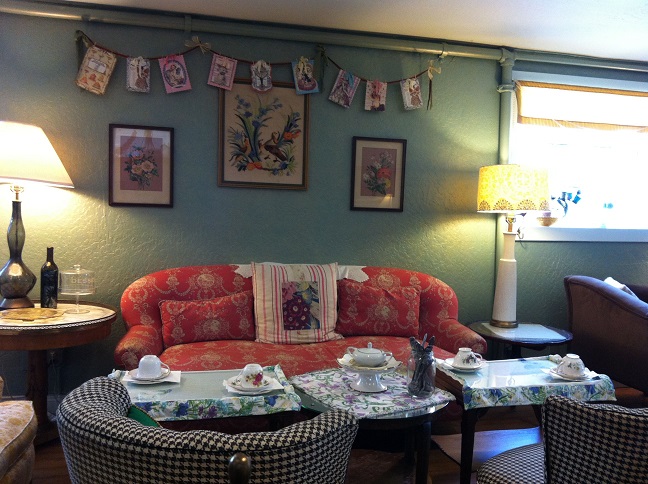 Food
I'm always looking for new chicken dishes to make for dinner and this Skillet Chicken with Creamy Cilantro Lime Sauce sounds so delish!
What I love most about summer is the fresh vegetables and fruits. This Caramelized Farmer's Market Veggies on Herbed Polenta with Brown Harissa Butter would make the perfect lunch or dinner.
Seafood. I can't get enough of them. This Skillet Grilled Seafood and Chorizo Paella looks so amazing.
This peach salad with grilled chicken and raspberries is exactly the type of salad I love.
Bubble Tea! How I fail as a hygienist. I love these. Lol
S'mores Ice Cream Sandwiches sounds like the perfect summer dessert.
Cold noodles with shredded chicken look so delicious. And it's the perfect summer meal since it's cold!
Chilled Strawberry Basil Soup. Did someone say strawberries? I'd love to try it.
TV Shows and Songs
Currently watching the new season of Rizzoli and Isles. Oh, and the Bachelorette. I don't even know why. Maybe it's because of all the drama. But I don't even like too much drama. So I don't know.
And although I wasn't sure about it at first, I'm watching Girl Meets World. Part of it, I think, is nostalgia. I just want to see how the characters from Boy Meets World grew up.
Zoo looks like it has potential but I'm reserving judgment till I see more episodes.
What are you watching this summer?
I'm loving Demi Lovato's Cool for the Summer. It's the perfect song to dance to.
Random
How to properly cut your summer produce.
Starbucks lovers. Here's some Starbucks news. Mango Black Tea Lemonade. Yes!
A Disney Prince Charming movie? Ooh.
Oreo Thins! Now I can have more Oreos and feel less guilty.