It's summerrr, and if you're planning a trip to SF, or if you're a local looking for something different to do, I highly recommend Chris Milano's Foodie Adventures.
As part of my office's team building enrichment activities, we decided to go on a food tour of the Mission District. I've always known that the Mission is filled with history, culture, and amazing food, but it's on the other side of the city, and I never really had reason to venture that far. This food tour gave me a chance to try a little of everything, especially those little stores that I'm almost sure I'd miss if I were to go explore on my own.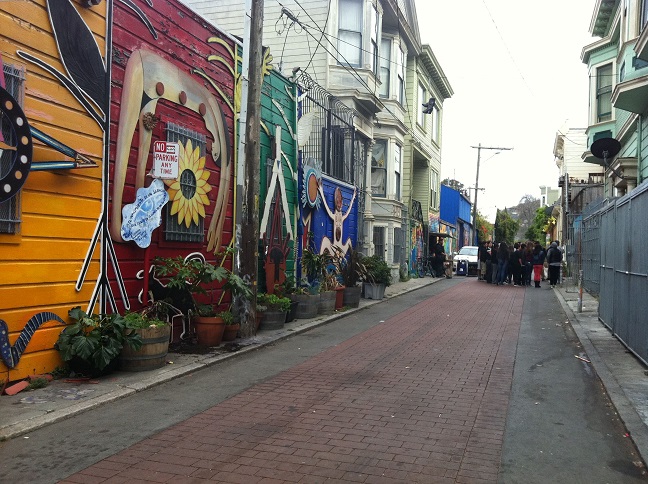 Our tour guide, Chris, is a Bay Area native who used to work as a NFL executive and has competed on the Food Network. Throughout the tour, you can hear his enthusiasm as well as feel the genuineness of his love for this neighborhood and his job.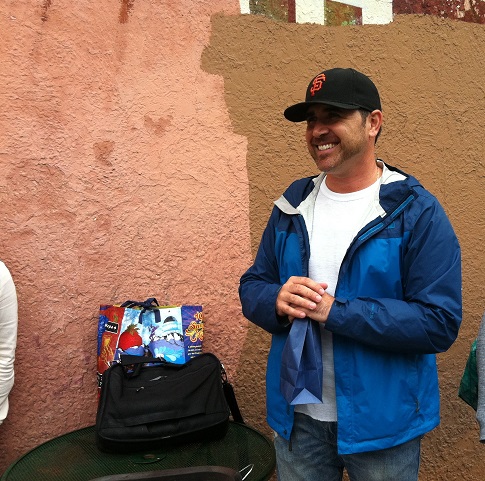 This food tour included seven stops.
The first stop was at King's Bakery. This bakery has been in the neighborhood for decades and is well known for their coconut buns and mini French breads. They sell thousands of these each day. Interestingly, the coconut buns aren't of Hispanic descent. They're Chinese. We were able to sample a coconut bun, a sample of their brownies, and one mini loaf of French bread. Trust me, you'll want to go early to buy these before the noon rush.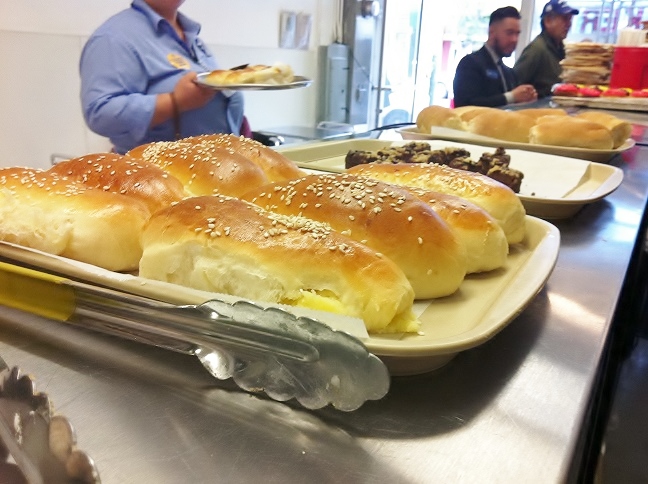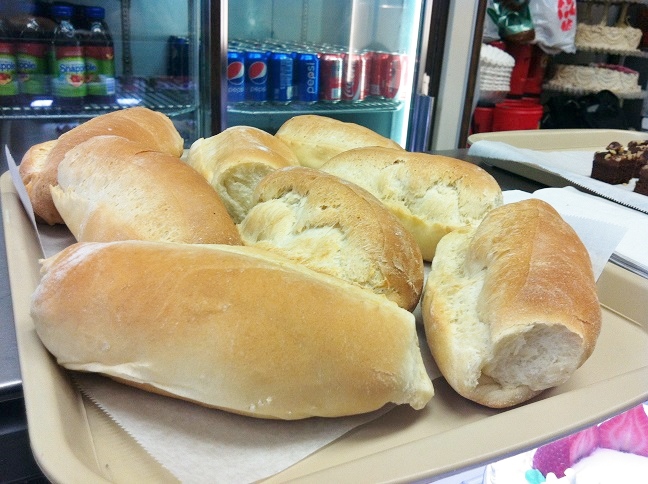 Our second stop was at La Gallinda, a butcher shop that sells tacos and other delicious foods. The owner of this shop is known as "Mr. Carne Asada" because it is said that he was the one who literally created and named Carne Asada. At this stop, we were given two tacos to try. A carne asada taco and a chorizo taco as well as chicharrones (pan fried pork). We also got to try their Mexican soda.
The tacos without the fixings. You get to put it on yourself.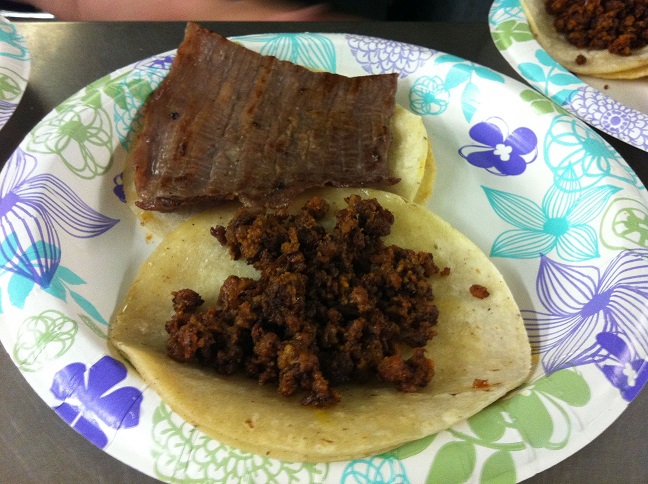 We visited Balmy Alley to see the different murals created by neighborhood kids who are part of Precida Eyes. I thought it was interesting when Chris mentioned that street artists have their own code of honor and a respect for each other. If a wall is covered with a mural, you won't find graffiti on it. Graffiti will appear on the empty space on the wall or even on the tree trunk but rarely ever on the mural itself. Have you noticed the same thing?
There's a mural of Michael Jackson in the alley that people speculate is by Banksy, a famous English street artist. His artwork has been sold for tens of thousands of dollars. Which makes you wonder how it's possible because well, they're street art.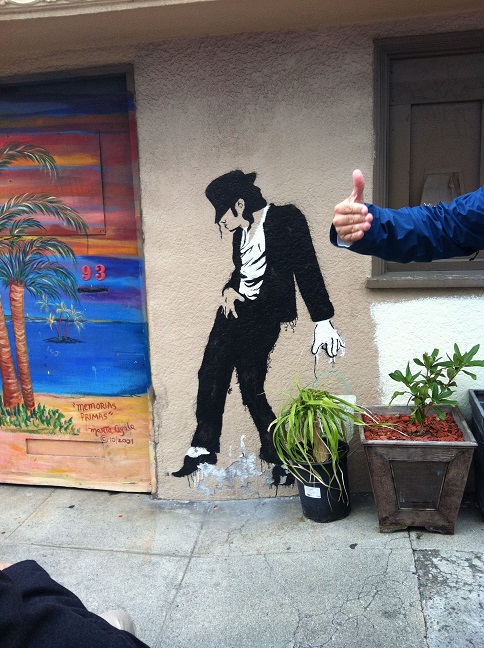 A local resident's portrayal of the Mission neighborhood.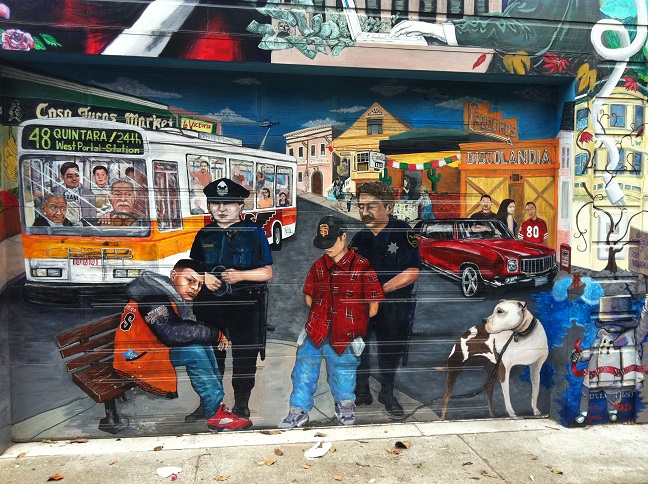 The incredible details in this mural.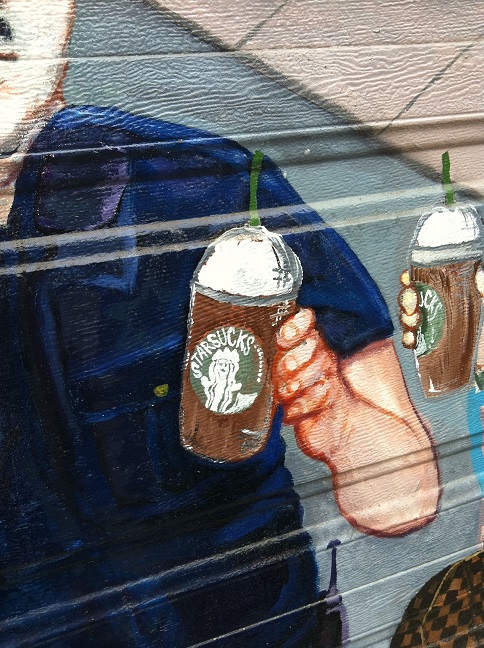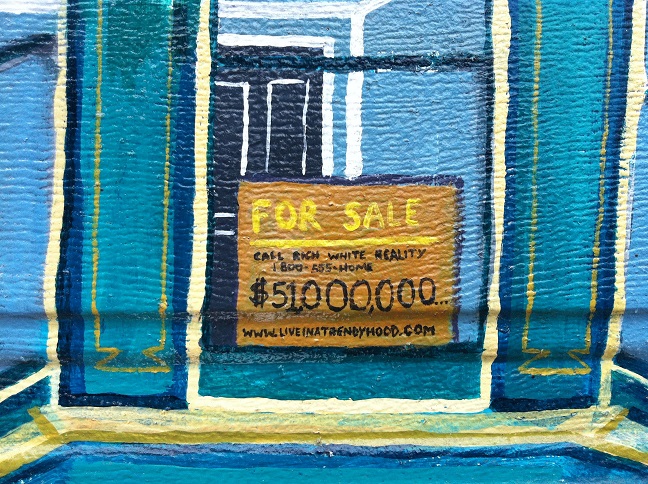 Our next stop was at La Palma Mexicatessen, where we got to try Huaraches in different flavors. I've never had them before so I was excited to give it a try. Topped with crema and guacamole and salsa, these huaraches, which are sandal shaped and basically a thick corn tortilla, are amazing and delicious and come in many different flavors that you can customize to your liking. I ended up buying the blue corn with zucchini.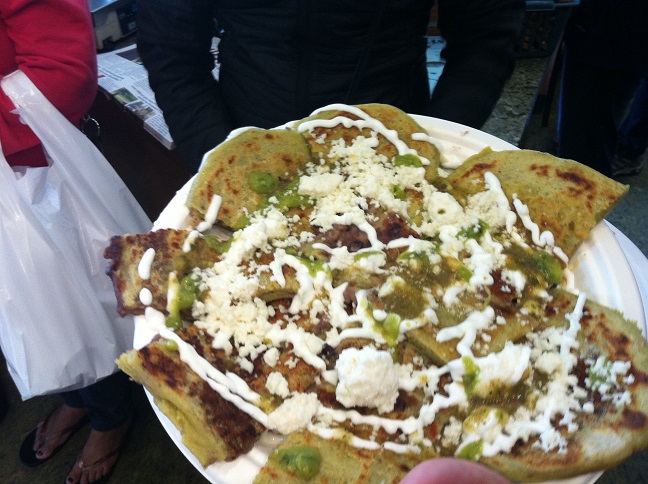 We tried pupusas at La Espiga de Oro. Filled with cheese and topped with a cabbage slaw and salsa, these pupusas are addictive.
We had tacos and aqua fresca from El Farolito. I loved these tacos. The chicken was super moist and flavorful. And these tacos are loaded with ingredients.
I'm usually not a fan of horchata,but this was soo amazing.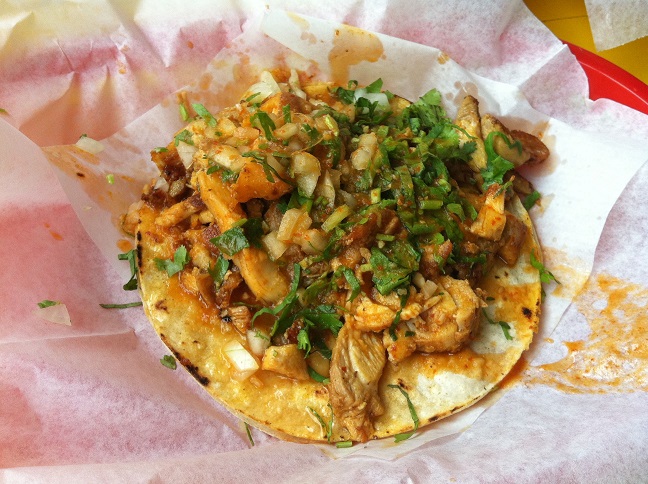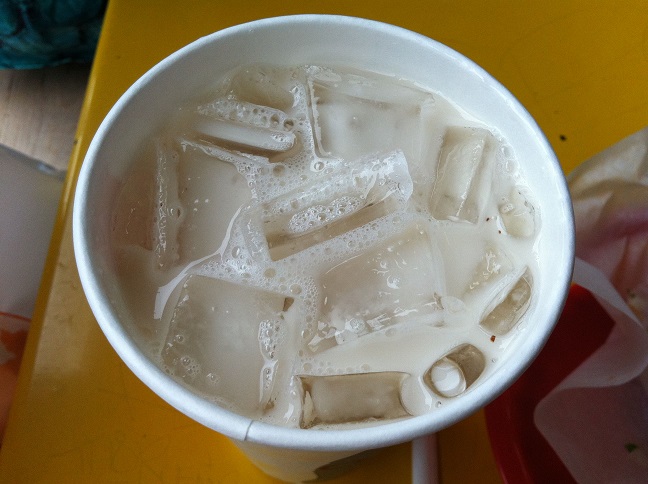 Desserts from La Mexicana Bakery. It's perfect after all those tacos we consumed. Then again, I'm always ready for desserts.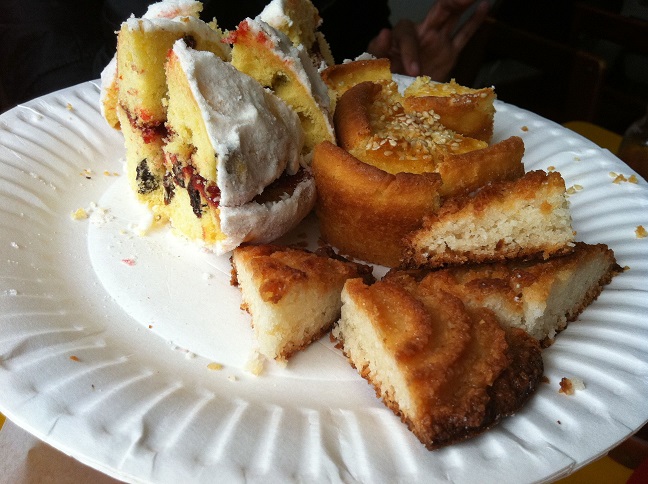 And our final stop was a quick browse of Casa Lucas Market for paletas.
At the end, we had a mini raffle for prizes. Unfortunately, I didn't win. But we all get prizes. =)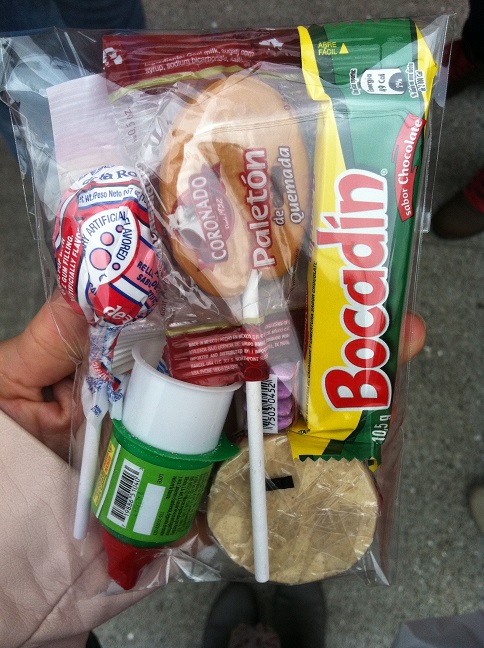 If you're looking for something to do in SF, I really recommend going on this tour. It's not the cheapest, and obviously you can go straight to these restaurants and order the items we tried. But you wouldn't be able to immerse yourself in the culture and learn the history straight from the source. How would you know what to ask the store owner if you didn't previously know his history?
Chris has another tour of North Beach and Chinatown. I think I might try that one sometime soon. =)