I decided to change the title of this series since "faves" didn't quite work as well as "finds." But it'll be the same format as before. These posts will feature my latest finds of the week as well as some of my current favorites.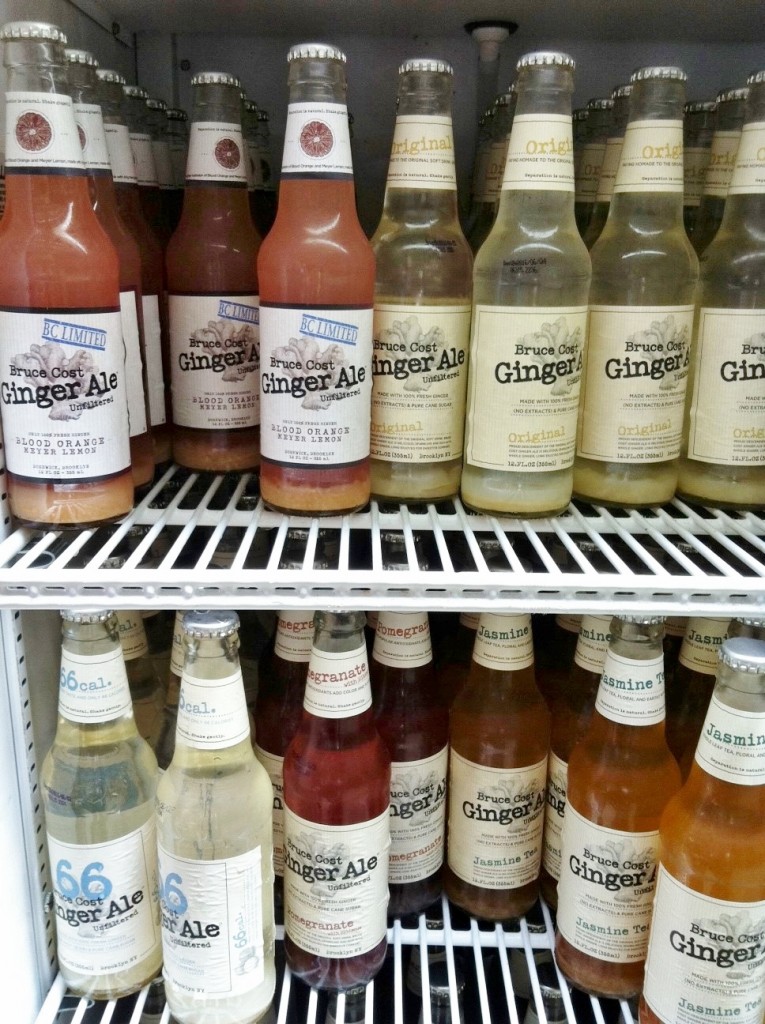 I love how there are so many flavors of ginger ale. You can find these at the Imperial Tea Court. I tried both the Jasmine Tea Ginger Ale and the Blood Orange Ginger Ale. Can you guess which is my favorite? =)
Books
I've been so busy lately with my day job as a dental hygienist and as a blogger during my free time that I feel like I haven't had a chance to read in awhile. So in between, well, everything, I finally managed to sneak in a couple books this week.
What have you been reading? Any recommendations?
America – Farm to Table by Mario Batali
I've been obsessed with everything farm to table lately. Must be the season. When I came across this book, I knew I had to get my hands on it. I loved learning about where our food comes from, the stories that the farmers had to share. There are a ton of recipes that are inspired by local farms, but I think it was more the stories that I was hooked on. By the way, wash those mushrooms well. Just saying.
If you've followed my blog for awhile, you might have notice my love for murder mysteries, whether it's books or tv shows, it doesn't matter. I blame it on Nancy Drew.
I've been a huge fan of Kendra Elliot for years. It's so addictive. It all started with Hidden, where the main character is a forensic odontologist. Yup, she works with teeth to solve mysteries.
In this particular book, Detective Callahan and FBI Special Agent McLane team up to search for a missing little girl. As they look for clues, they discover that the motive behind the kidnapping is not what it at first seems.
The sequel to Vanished. Yes, I read both books this week and now, I'm on the third, which I'll probably recommend next week. This time, Detective Callahan and FBI Special Agent McLane are teaming up to look for a serial killer who tortures his victims and hangs them off bridges as a message.
Murder mysteries are so addictive.
Royal Wedding: A Princess Diaries Novel by Meg Cabot
Princess Diaries was really popularly years ago when I was still in high school. Like, 10 years ago. I think this is finally the conclusion to the series. Princess Mia is finally getting married.
Building a Framework: The Ultimate Blogging Handbook by Abby Lawson
If you need tips and guides to building your blog and earning money, this book has it all. Abby just released an updated version of this book and it's filled with tons of useful tips.
Food
I could never forget this section.
Oh my god. S'mores Chocolate Covered Strawberries. As if chocolate by itself isn't enough! Can't wait to try.
Does this Sweet Blueberry Buttermilk Pies with Chamomile Cream look gorgeous or what?
How refreshing does this Softbatch Glazed Lemon Cream Cheese Cookies sound?
I think this No Churn Blackberry Chip Ice Cream will have to be made soon.
Salted Vanilla Toffee Cookies sound ah-mazing.
Maple Bacon and Cheddar Buttermilk Biscuits. It's like Cheddar Bay Biscuits taken up several notches higher.
Bacon Wrapped Chicken Fire Sticks with Cherry Habanero BBQ sauce. My mouth waters just looking at the pictures.
Caramelised White Chocolate and Macadamia Ice Cream. She had me at macadamia. My weakness.
This Strawberry Bacon Pizza with Fresh Basil, Goat Cheese, and Balsamic Reduction is perfect for summer.
This No-bake Strawberry Chocolate Ganache Pie looks so delish!
Random Finds
If I had money to spend, I'd totally get this digital window. I love the idea, but not so much the price tag. Lol.
It's summer which means it's the perfect time for picnics. Here are some ideas for the perfect picnic
This girl made her graduation dress out of her old homework to raise awareness to the Malala Fund, which helps girls around the world get education.
Most unhealthy restaurant meals in America. Um… I have to admit that I'm a fan of Cheesecake Factory. And I have eaten the Louisiana Chicken Pasta. But, I never eat Cheesecake Factory meals in one sitting. I usually divide it into 2-3 meals, which makes me feel less guilty. I know, flawed logic.
Hope you enjoyed this week's links!