My sister and I went to browse the Ferry Building in SF. We were addicted to the olive oil tasting at Stonehouse California Olive Oil. And ended up buying a spice blend so that we could make our own little bread and olive oil board at home. I think it needs to be replicated.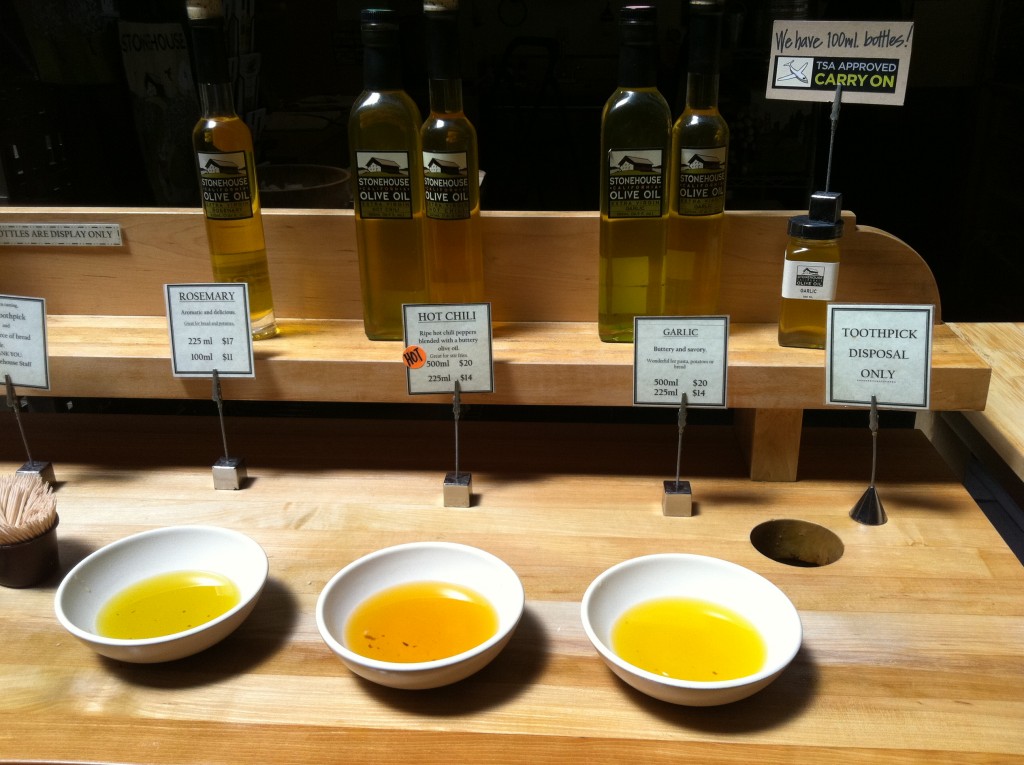 Now that it's summer, most local channels are playing reruns until fall. What are you watching these days?
I've been watching the Bachelorette. Well, sort of. The tv is on and I glance it every once in awhile. To be honest, I'd rather follow the runner up Bachelorette, Brittany, than the actual Bachelorette. However, there's been so much drama in every episode that I can't help watching in dismay. lol. Guilty pleasure.
I've been hooked on I Can Do That. Each week six celebrities have to train to do talent acts. For instance, they have to train to perform with the Blue Man Group or Jabbawockeez and perform. My favorite so far is this one with Airealistic.
I saw this cooking tip from The Kitchn and had to share it with you – 10 surprising ways you are making your vegetables less nutrious
Easy Chicken Satay sounds amazing.
Caribbean Shrimp Tacos look like the perfect meal for summer.
This Mexican Green Chili Veggie Burger looks so mouthwatering. I'm a huge fan of veggie burgers.
Anything with strawberries has my name written all over it. Can I have a whole basket full of Glazed Fresh Strawberry Fritters?
Mango Iced Tea sounds so refreshing.
Egg and Spinach Breakfast Tartlet looks so pretty and is perfect for serving guests.
Mint Lime Cupcakes sound delish.
Earl Grey and Honey Blossom Ice Cream. Oh my god, yes!
Healthy Strawberry Shortcake Overnight Dessert Oats. Can I have it for breakfast?
S'mores Milkshake, where have you been all my life?
I need a bite of this Chicken Fajita Quesadilla, like now.
Watermelon Green Tea Refresher will be a thirst quencher this summer.
Grilled Pizza with Caramelized Onions and Gorgonzola. Yes, please.
Orange Chili Grilled Shrimp sounds like a delicious combination of flavors.
S'mores Donuts. OMG.
Summer Peach Galette – so pretty and simple to make
Cherry Pomegranate Limeade Popsicles. I totally need this in my life.