Welcome back to my Blogging Tips series!
In today's post, I wanted to talk about styling photos. My pictures are all food based, of course, since I run a food blog. But it doesn't matter what kind of blog you have. Because photos are super important to any blog. What attracts people to a blog through social media (Pinterest, Facebook, etc), emails, and blog readers (BlogLovin, RSS feeds) are the photos. The better the photos, the more likely people are going to visit.
I'll be honest. I know many of you have been waiting for me to talk more about photography, how I go about taking photos, and what camera I use. And I'm super nervous about writing this because I don't think what I'm about to say is what you're expecting.
If you've asked me about photography before, then I think you already know what I'm about to say.
Camera
The type of camera and brand does matter.
The photo quality of a DSLR is better than let's say a Canon Powershot. And a digital camera is better quality than a phone camera. That's because the expensive cameras have a ton more features. Which is to be expected since you are paying for those features, right?
That said, if you don't have an expensive camera, you should not be discouraged from blogging. In fact, it shouldn't stop you from taking the best photo that you can with what you have.
All you really need is a great background set up and natural light.
And I can tell you this because I don't own a DSLR, as much as I want one and plan to get one soon. For my blog, I'm not even using a real digital camera. I'm using the camera on my iPhone 4. Yes, you read that right. =)
When I first started blogging a year ago, I had planned to use the digital camera we had at home, but for some reason, the shutter speed seemed so slow. It takes several seconds, maybe longer, from the moment I click on the button to when the photo is actually taken. Almost every single photo I took of my dishes was blurry. My food certainly didn't move. And it got so frustrating that I went to the next best thing, my phone.
So… Almost every single photo on this blog with the exception of two posts is taken on my iPhone 4. I wanted to upgrade, but I figured if I'm going to buy a digital camera, I could just save a bit more for a DSLR, which is what I'm doing. You'll know when I do get one. I don't think I'd be able to resist sharing. lol.
In the mean time, I'll talk to you about what I do know.
I'm not a professional photographer. I don't even really know the proper terms. But I want to show you what I've learned this past year based on experience.
Light
I can't emphasize just how important it is to use natural light. The best lighting for any photography is natural light.
I'm particularly fond of morning light because I think the light is soft during that time. Not too much shadowing with just the right brightness, but that's just my opinion.
That said, there are different types of light, especially during different parts of the day. My light will be different in the morning than it would be late afternoon. The sun would have moved from the kitchen to the living room. Whenever I want to take pictures, I try to figure out where the best lighting is. Sometimes it's on the kitchen counter. Sometimes it's on the living room floor.
If the sun is bright and sunny, the light will be different. If the day is cloudy and rainy, your lighting will be different too.
Pay attention to shadows. Too much shadow in your photos can be distracting.
This photo below was taken in direct sunlight, causing too much shadowing.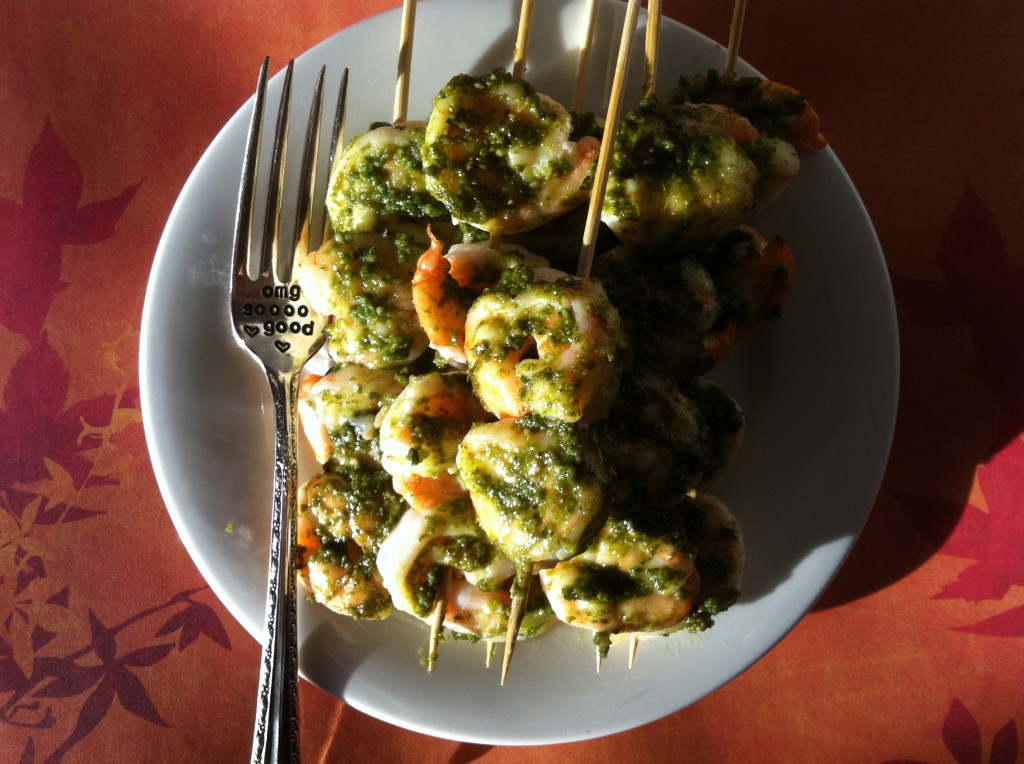 Here are some examples of photos taken by the same camera but under different lighting.
White fluorescent light gives the photo a washed out color. The cookies, which were supposed to be a bit more brown, loses its warmth.
Um… Yeah. This was one year ago.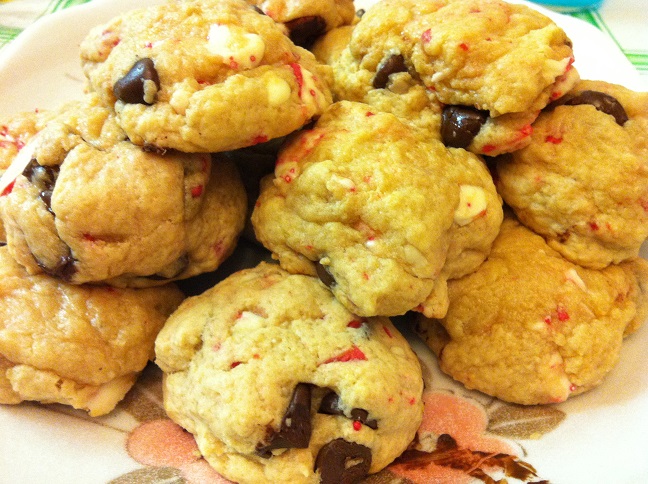 On the other hand, yellow lighting from the kitchen adds a dark yellowish tint to the dish. This photo was also from a year ago. A curry dish that didn't quite work out and never made it on the blog.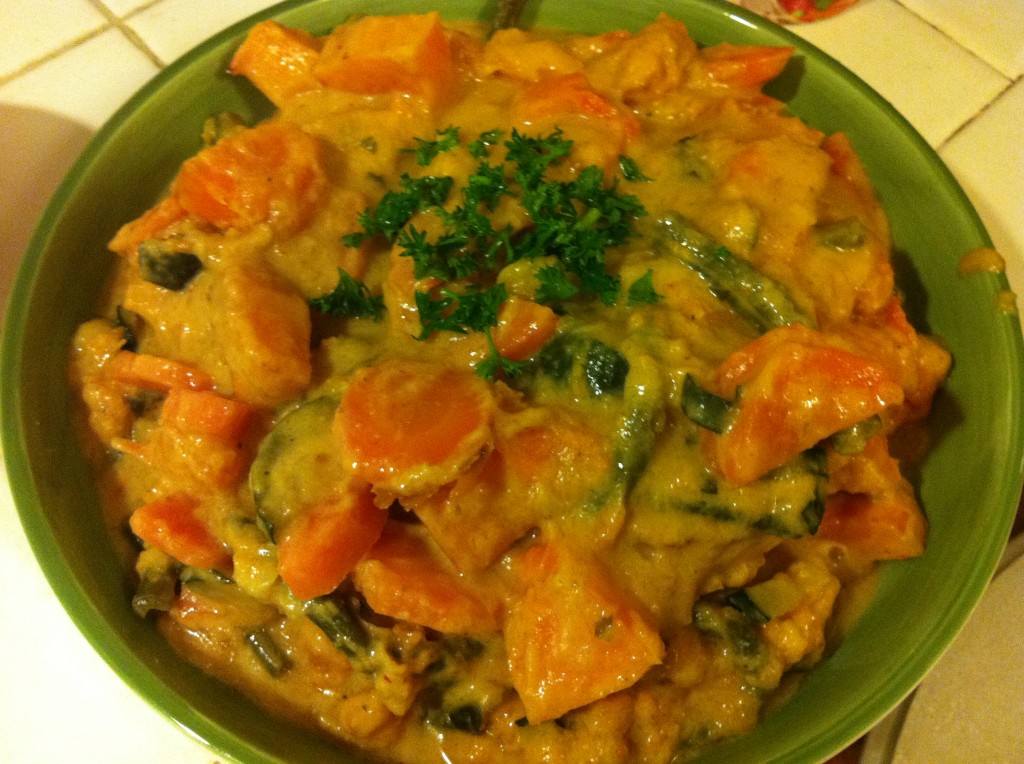 And natural light. One year later with the same camera from the iPhone 4.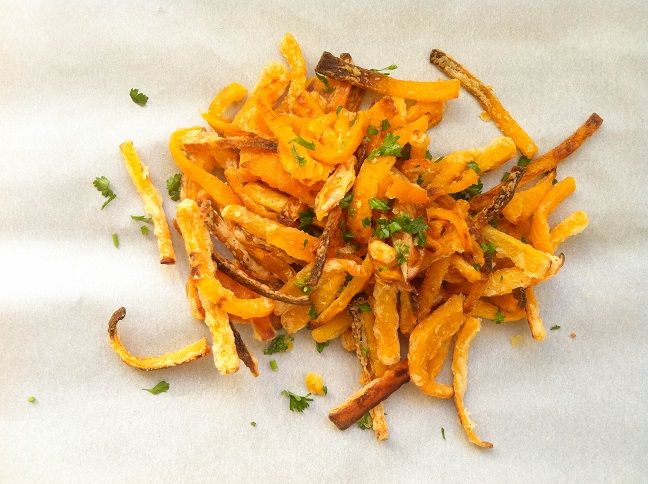 Staging a Background
So… The truth is: I really don't want you to see my place. Lol. It's very messy. So in order to avoid photographing my kitchen or living room or dining room or whatever room I'm in as my background, I make sure to angle the camera in a way that just focuses on the food. Which means a  whole lot of overhead shots.
Oftentimes, you'll see that I'm using a wooden cutting board to stage my photos. Other times you'll see other backgrounds.
What do I use? Cardstock. I buy tons of cardstock from Walmart, Michael's, Target, Ross, as well as a number of other places. I like creating personalized cards for friends for their birthdays and holidays so I always keep a stack of cardstock on hand. So it's super useful and easy to switch the background for my food photos. It's just a matter of switching papers.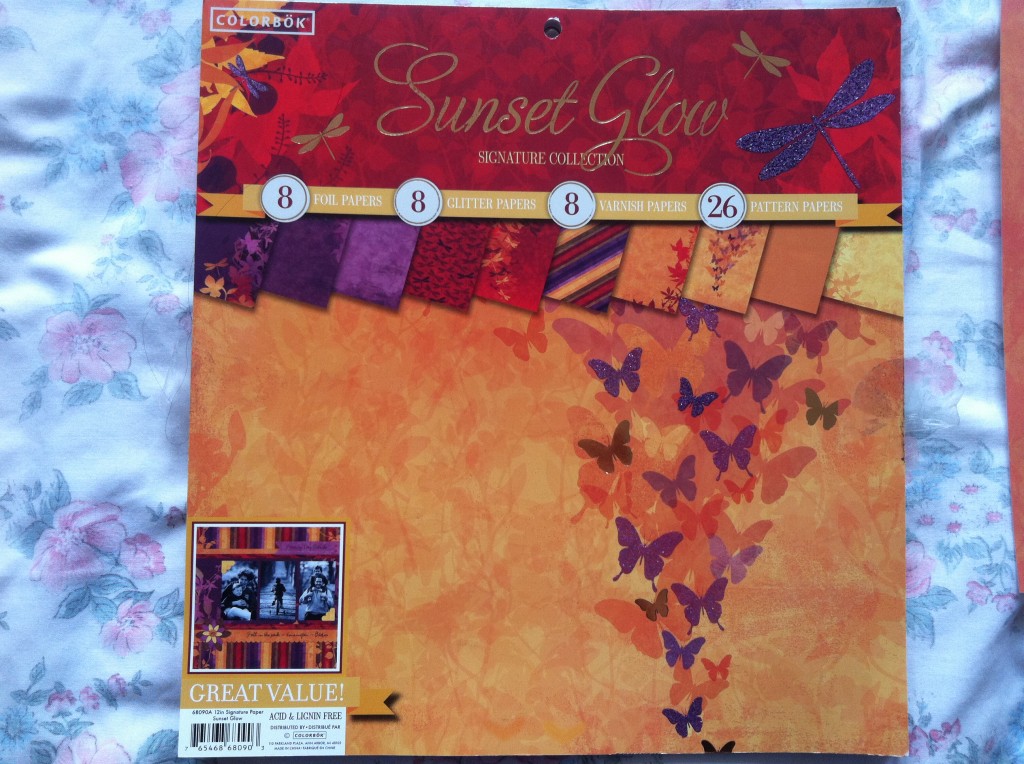 When you're taking photos, you want to be able to tell a story. So if you have a plate of eggs and ham, what will you drink with that? Will you be using a fork, a spoon, a knife, or chopsticks? What might you use for garnish to enhance the flavors? What ingredients did you use to make that dish? That's what you should be thinking about when you're setting your scene.
I like chopping up parsley, mint, basil, or chili peppers as garnish. It adds extra color to my photos.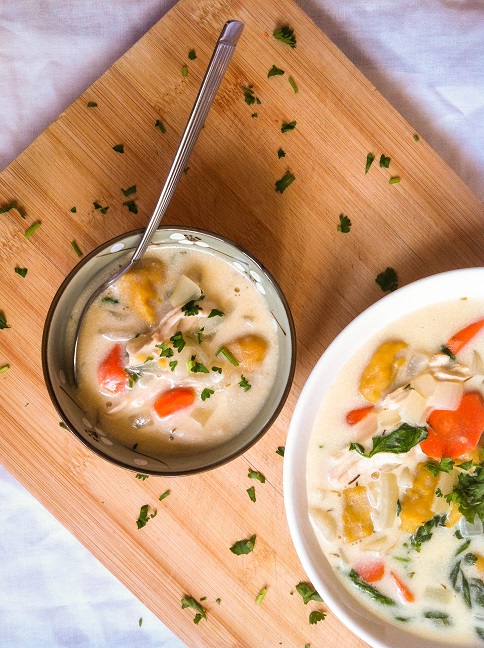 Editing Program
There are many editing programs out there, which you can use to make your photos a bit brighter or more vibrant.
Keep in mind that editing can only do so much to make your photos better.
Let's say that your photo is dark and pixilated. Editing won't make the photos much clearer. And if the details aren't there to begin with, you can't exactly bring that out with editing, right?
A popular online photo editor is PicMonkey.
I tried using it when I first started, but I didn't like that everything was done in a web browser. If I wanted to copy and paste, I had to use their shortcuts rather than the usual CTRL + C. For me, that was too much of a hassle. I'm sure if I played around with the program often enough, I would have gotten used to it. But it never clicked for me.
I downloaded a free app called Snapseed on my iPad to do some editing.  Unfortunately it is a pain to do all my editing on my iPad. Snapseed used to be a desktop editing program, but it was discontinued by Google so now it exists only as app. You can download that if you like for small scale editing on your phone or tablet.
The program I currently use is Adobe Lightroom. I pay about $9.99 a month, which works for me even though it's a one year contract. If they had wanted me to pay the full year at once, I might not have gone with them. But Lightroom is easy to use even for someone who's not good with anything technical, like me. The $9.99 pricing includes both Lightroom and Photoshop. If you're not sure this is the program for you, you can sign up for a one month free trial. Might as well, right?
This is pretty much what I use for my photos.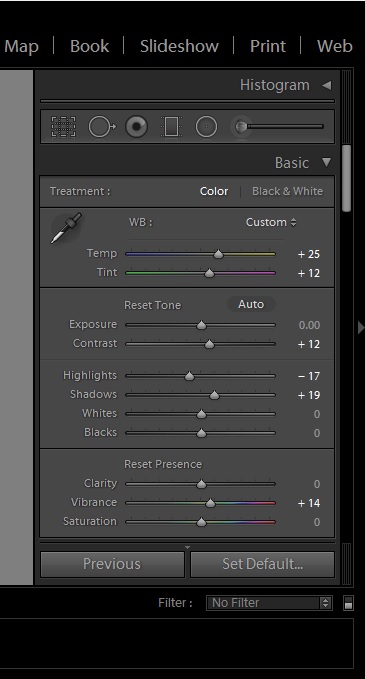 Foodgawker and Tastespotting
Foodgawker and Tastespotting are image galleries filled with the most mouthwatering photos of food. They're great places for food bloggers to be discovered and for you to discover other food bloggers. Oftentimes, these places are a great source of traffic.
These sites are very picky about the images that they approve. Trust me when I tell you that I've had tons of rejections from them. But I've also had many accepted photos too.
Remember when I said that I take photos on my iPhone 4?
It just shows that you don't have to have an expensive camera in order to take good photos. But it would be really nice to have one. =)
Want to learn more about taking photos? I found these books soo useful.
More Readings 
The links marked by asterisks are affiliate links.
**Plate to Pixel: Digital Food Photography and Styling is written by a professional food photographer and has tons of tips on how to style food, photograph food, and various techniques and tricks.
**Tasty Food Photography is written by Lindsay from Pinch of Yum. She has the most delicious recipes paired with the most amazing food photography on her blog. In this book, she shares detailed tips and step by step on how to take great food photos.
I hope this post was somewhat helpful to you guys. At the very least, I hope that it was encouraging. My photography knowledge is very limited, and I only know what I've played around with during this past year. I do plan to get a DSLR camera sometime soon. When that does happen, I'll post more about that.
Have a great weekend!